---

Adjustable Table Height Modification
# TA-900 << Back to Main Table Categories
Advance Tabco introduces the all new TA-900 Adjustable Table Modification for Advance Tabco Tables! Easily adjust the table height from 30 1/2" - 40 1/2" height. Handle conveniently folds underneath to be out of the way. Crank System can be located on the left, right or center positions.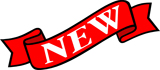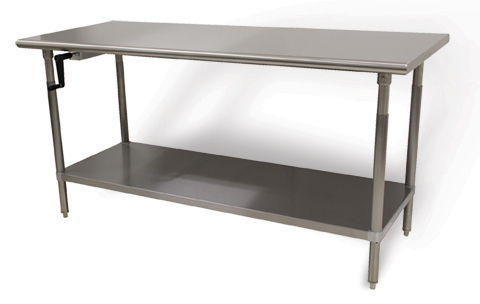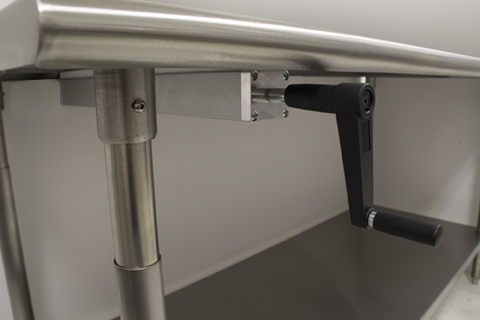 Concealed hydraulic system.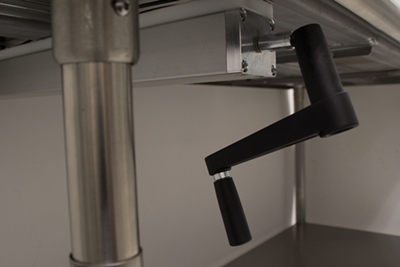 Handle folds away for non-obstruction.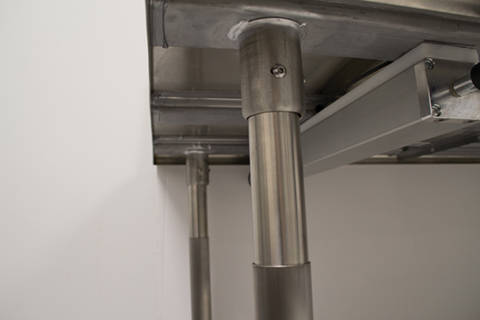 Height easily adjusts.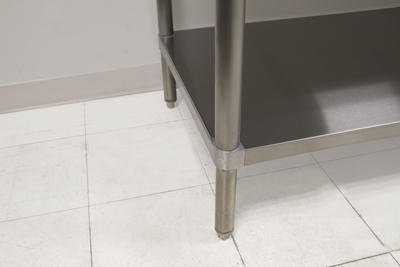 Shelf maintains height while adjusting table height.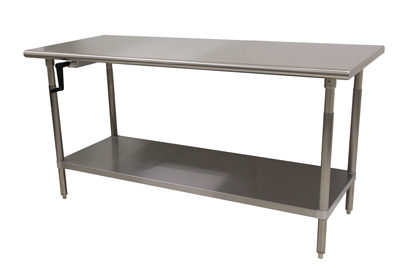 Click To Enlarge
Model #: TA-900
List Price: $5419
Description: Upgrade To Adjustable Height, 31-3/4" to 41-1/2"H AFF height range (33-3/4" to 43-1/2" range if used with optional casters), adjusts by means of hand crank installed under table top, available only on work tables between 24"-72"W left-to-right with (4) legs only (table MUST have undershelf). Maximum load on table top 550 pounds evenly distributed weight. (not offered on enclosed cabinet style tables) (table will ship set up & crated) (Note: on 24" front-to-back tables crank will be on the end of the table, on other sizes crank will be on the front)
Weight: 25 Gauge: Cubes: 0


Specs

Add to Quote Cart?

Printer Friendly
---
Nationwide Manufacturing & Distribution

New York

Georgia2

Tennessee

Texas2

Mississippi2

South Carolina

Nevada

Kentucky